List
NReal 용 샘플 프로젝트 오류 - 재문의
Posted Date: 2021-09-06 2:46 Edited Date: 2021-09-06 23:26 Writer: inactive
유니티 버전: 2020.3.6f1
이전 질문에서 답변해 주신 대로, 샘플 씬에서 NReal SDK를 임포트하고 Unity를 재시작하였습니다. 또한 Reimport all하였습니다.
그리고 NRealScene 샘플 씬을 열면, 이전 질문에서와 같이 missing prefab오류는 발생하지 않습니다.
다만 컴파일 오류는 여전히 발생하는 모습입니다.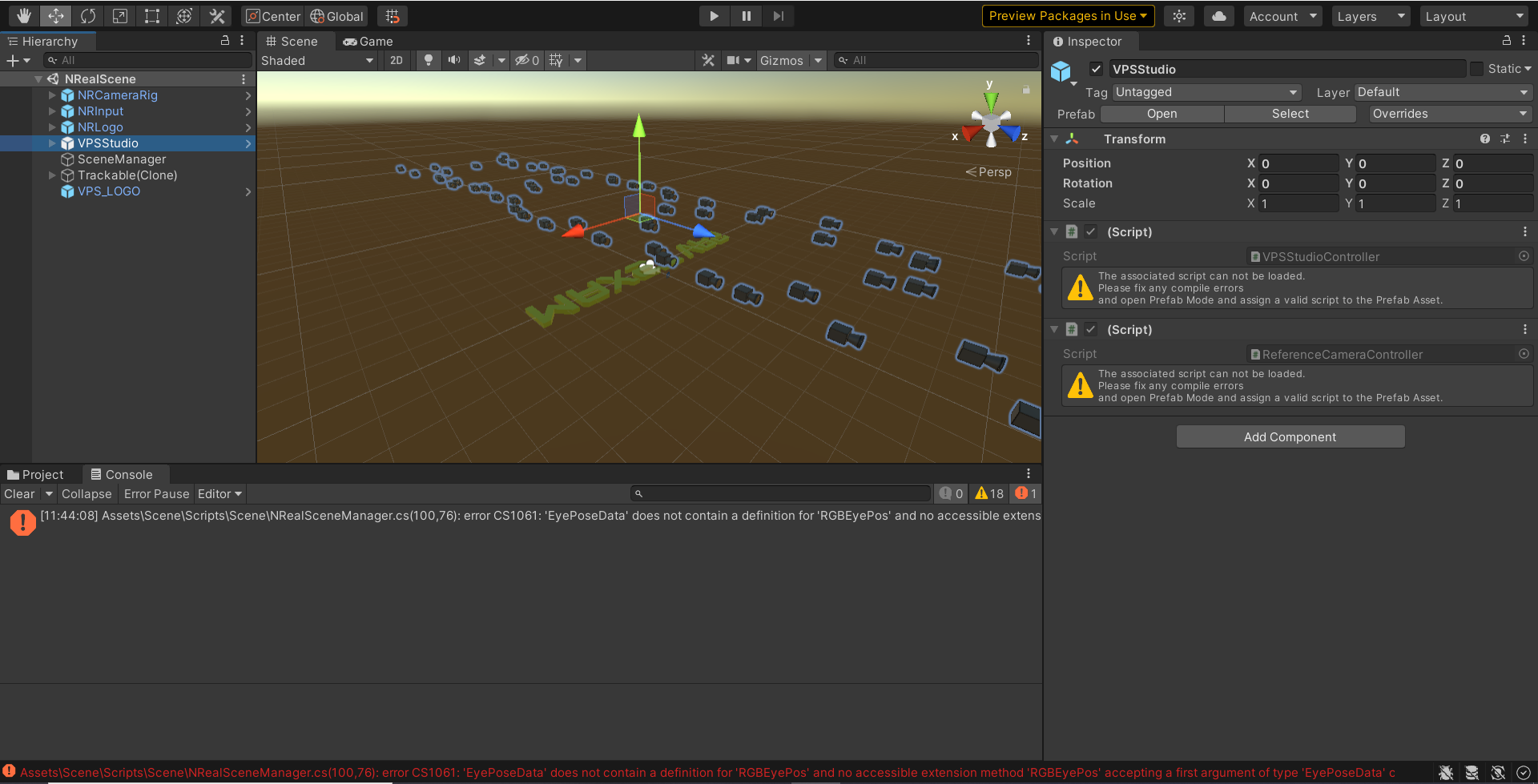 컴파일 오류가 NReal SDK의 스크립트에서 발생하는데, 해당 NReal SDK '만' 같은 버전의 유니티에서 임포트하면 오류가 발생하지 않고 정상적으로 실행됩니다.
Assets\Scene\Scripts\Scene\NRealSceneManager.cs(100,76): error CS1061: 'EyePoseData' does not contain a definition for 'RGBEyePos' and no accessible extension method 'RGBEyePos' accepting a first argument of type 'EyePoseData' could be found (are you missing a using directive or an assembly reference?)
해당 에러 메세지입니다.
감사합니다.
Posted Date: 2021-09-06 23:26 Edited Date: 2021-09-06 23:26 Writer: hjyim