List
Small camera image
Posted Date: 2020-04-28 15:43 Edited Date: 2020-05-04 1:01 Writer: renanotivin
1. SDK Version: 5.0.x
2. Development Environment: Unity-Android
3. Tracker/Scanner: Image Tracker
4. License Type: Free
5. Target Device(Optional): Android

The camera image shows up very small on the center of the screen, the rest of gameobjects works in fullscreen, any tips on what is causing this behavior?
Posted Date: 2020-04-29 5:01 Edited Date: 2020-04-29 5:01 Writer: sjkim
Thanks for your interest to our MAXST AR SDK.
We can't understand your exact problem with text and image.
Are you add to other libraries?
Please tell me a more information.
Best regards
Francisco
MAXST Support Team
Posted Date: 2020-04-29 11:20 Edited Date: 2020-04-29 14:10 Writer: renanotivin
I was expecting the camera image to be in full screen, instead it shows up as a small image on the center of the screen, I was using Vuforia in this project before, but I completely removed it and installed Maxst SDK
EDIT: I managed to track what is causing the issue, I'm using Universal Render Pipeline, whenever I enable it this happens, the question now is, how can I use Maxst with Universal Render Pipeline? I have an already done app ready to publish, our company opted to try Maxst, but if we can't use Universal Render Pipeline then we will have to look for another option...
Here is an image with 3d object going outside of the camera view.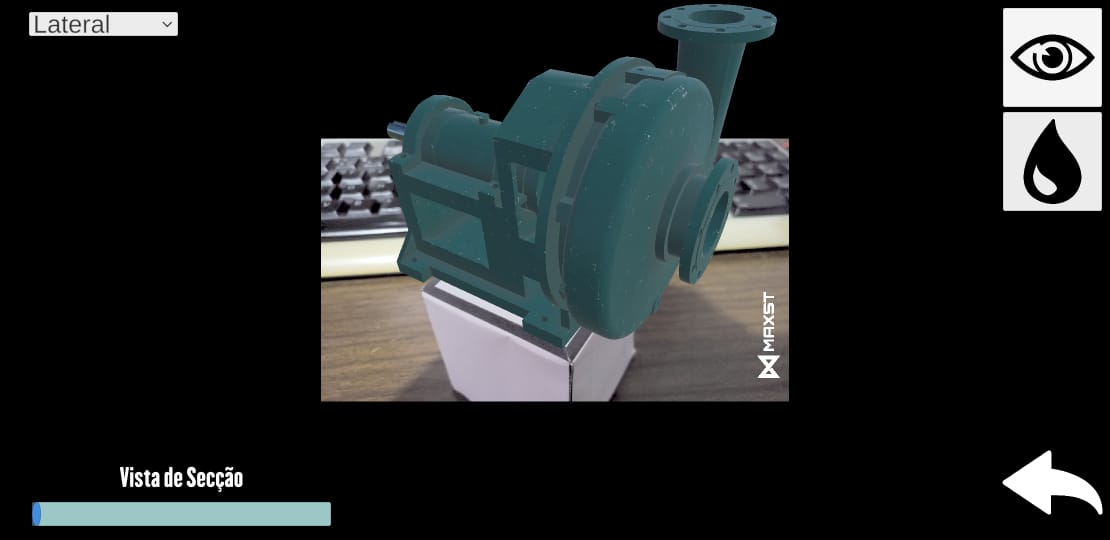 Posted Date: 2020-05-04 1:01 Edited Date: 2020-05-04 1:01 Writer: sjkim
We're sorry for late reply.
We don't support for the Universal Rendering Pipeline with Unity.
Currently, the MAXST AR SDK and Universal Rendering Pipeline can't be used at the same time.
Please feel free to ask me any questions.
Best regards
Francisco
MAXST Support Team